Get in touch by email or my Contact page to order a reading and to ask me any questions you may have. I can read with a more psychological or spiritual approach, please indicate your preferences. I will need the date and location of birth and the initials or name of the person(s) involved. I will need your accurate birth time if possible, but you can still receive a full reading without it. I am a modern astrologer (I use the outer planets) and I read with the Placidus house system but I can read in Whole Signs by request. Please go to my Shop page to order a reading, or if you are located in Canada, you can pay me by e-transfer.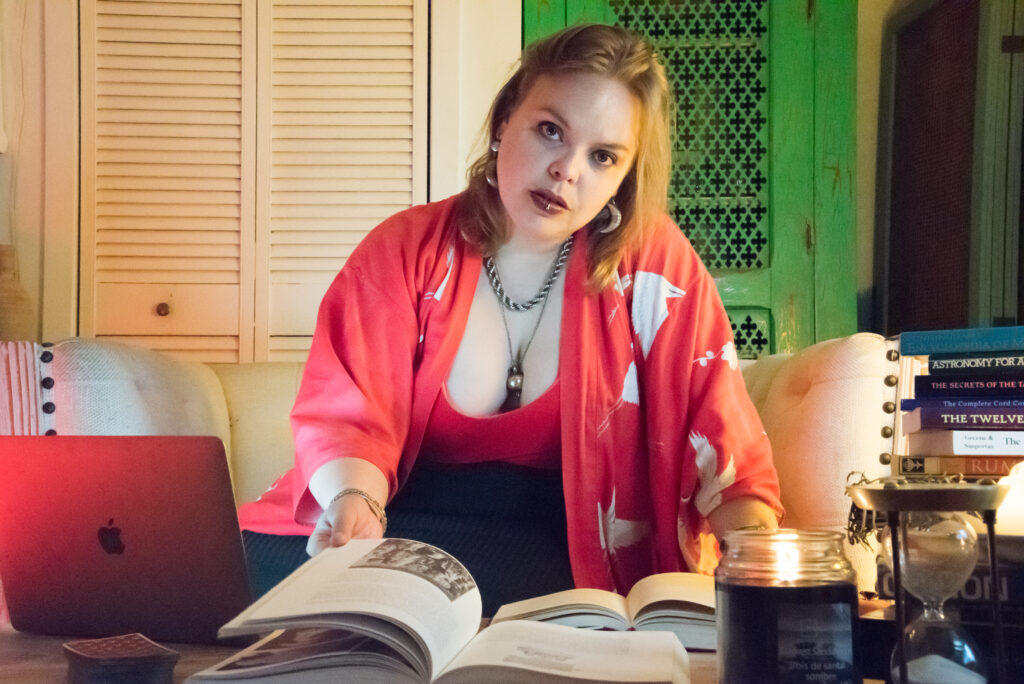 I can also do Skype, Zoom, FaceTime, WhatsApp or phone consultations by request as well. Email me to book a consultation time.
Divination
I am an experienced Tarot reader with clear communication and a good relationship with my guides and the subconscious. I aim to always be precise, deeply intuitive and unbiased. My readings can be accompanied with pendulum, which is recommended if you have a yes/no question. I can offer written readings with a photo of the spread via pdf, or a recorded reading in mp3 or video format. Live consultations via Skype, Zoom, WhatsApp, phone or FaceTime are also available by request. Go to my Shop page to book your divination reading.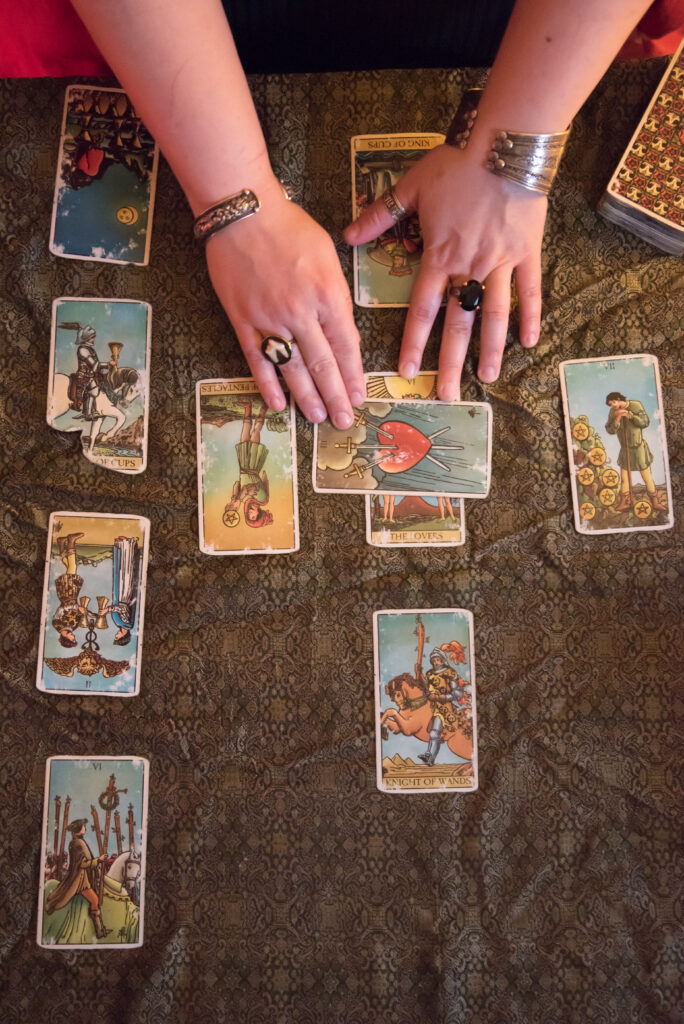 See the image below for your Tarot deck choices. I can read with the Rider Waite deck (on the left), the Thoth Deck (centre) or the Oculi Occultati deck (right)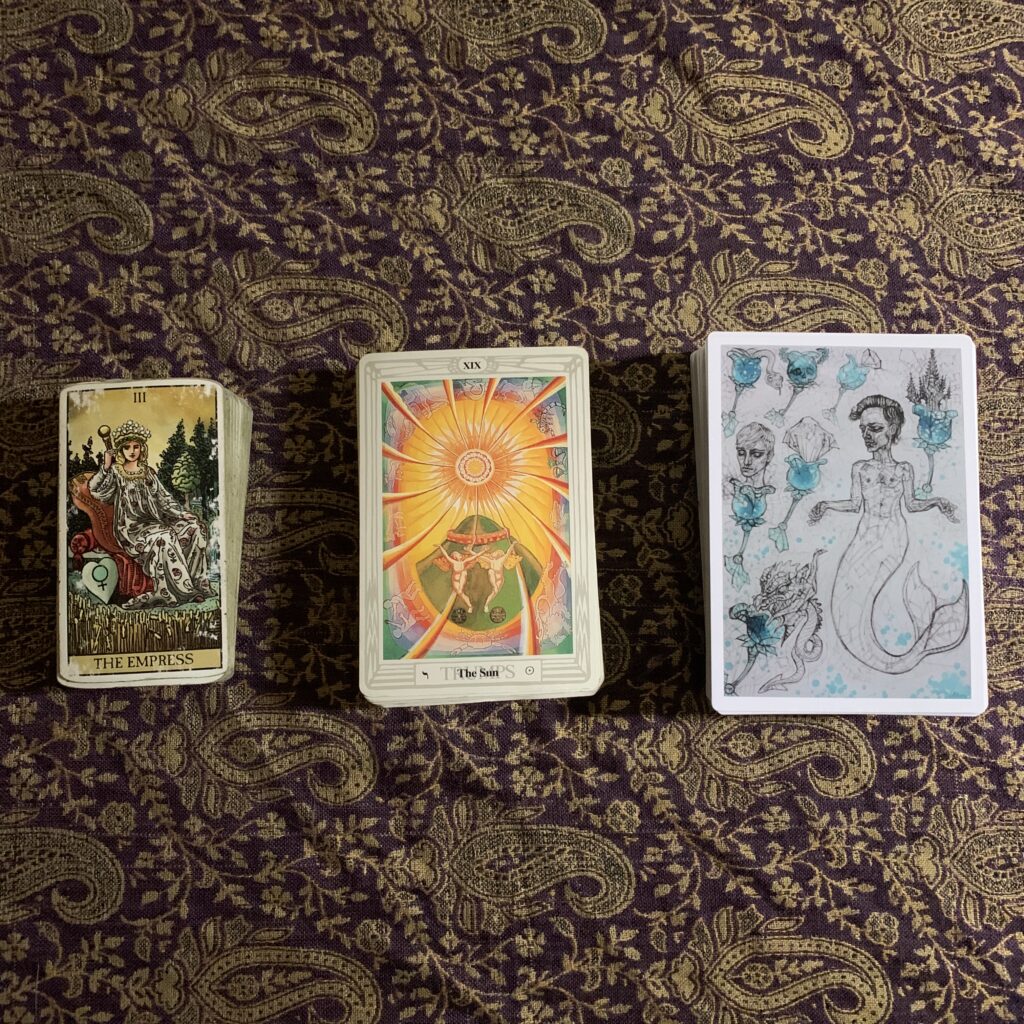 Go to my Shop page to book a reading.